Adjustable Height, In Any Place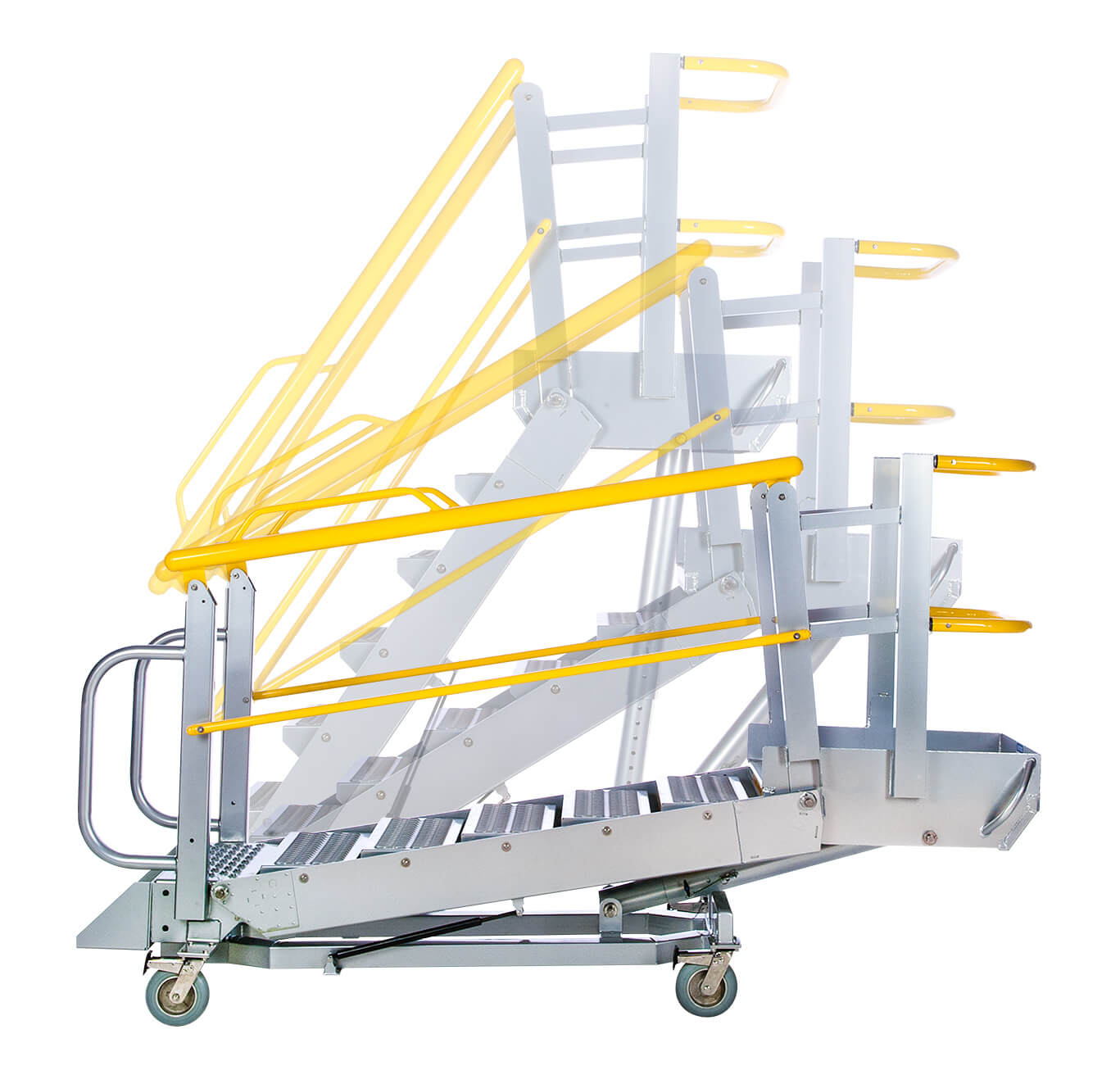 The G Series is a variable height, self-leveling platform. The various height settings allow operators to work at the correct height for the job, in multiple locations with a single platform. Its 24"(609.6mm) wide steps and six square foot platform self-level to present a safe walk and work surface throughout its working range.
The G Series' six sq. ft. work area provides room for an operator and equipment, while the wide steel base provides excellent stability.